'Daring'… the Virus A TESOL Greece online event
25 April, 2020 @ 5:00 pm

-

28 June, 2020 @ 7:30 pm
A Message from the TESOL Greece Chair

Lilika Couri
" 'Daring' … the Virus":
An effort to support, encourage, inform and inspire the members of our professional community. 
TESOL Greece would like to honour and thank all the teachers who were suddenly called upon to carry a heavy burden on their 'digitally weak' shoulders, as most of us were not fully prepared to move to online teaching within a day. And yet, we did and we continue doing so, trying our best. Fifty colleagues responded to the call of the TESOL Greece Board and are ready to share with us their knowledge and expertise and to send a message of empowerment, reassurance and hope that life goes on, inside the classroom or online. Our learners need our presence and our support.
Most important, they need to see us calm and positive, ready to share with them the challenges of change and of 'new beginnings'.
On behalf of the TESOL Greece Board, I would like to thank our generous presenters. As a Chair, I would like to thank all the members of the Board for their support and assistance. I am grateful to Georgios Chatzis, TG Webmaster, without whose technological knowledge, imagination, tenacity and active presence this event would not have been possible.
Starting Saturday, April 25th till Sunday, June 28th, TESOL Greece members are invited to attend 30-minute webinars conducted by distinguished speakers in the ELT field.
We are looking forward to 'meeting' you online.
Optimise your view during webinars
Important note: To be able to view the webinar evaluation poll please update to the latest version of Zoom. Polling is available on version 3.5.63382.0829 or later
Important note: 
We would like to ask all attendees to keep their cameras and microphones off at all times during the meeting.
This is necessary for technical reasons and it is particularly important for presentations featuring two presenters.
Saturday June 27th, 2020 17:00 - 19:30
Saturday June 27 at 17:00
Online Teaching and Learning: Staying Connected While Disconnected!
Many teachers already teach online in an effort to maintain the communication we value in our classrooms. Social interaction is important, but what true learning requires is human connection. Can we preserve the humanity of learning experiences while dependent on digital technology? Well, when there's a will, there's a way!
Katerina Mantadaki is an EFL Teacher specialising in Teaching English to students with Dyslexia and other SEN., Teacher Trainer and Senior Educational Consultant for Express Publishing
Saturday June 27 at 18:00
How Can Staying Home Be a Creative Lesson?
Staying home and teaching online have become the new challenges for students and educators and having to deal with the unforeseen in the most unorthodox way , it seems to be daring the Virus …wearing the corona!
Staying Home, where the heart is, can be the foundation of an artistic lesson based on the inspiration our students get from their surroundings as to create something that can be shared with their classmates and have fun with.
Cathy Salonikidis, B.A./ Post TESL graduate, Canada. Canadian Foreign Award recipient, Colombia. ESL/Spanish teacher in Canada, Colombia, US, UK and Greece. Speaking examiner for CaMLA / regular presenter at TEFL conferences/TESOL MTh board member
Saturday June 27 at  19:00
Stories have always been an invaluable means of language, speaking, expression and cultural development. Stories give us a communication platform which binds us with ourselves,our students and our human element. Our session will remind us of the skills and potential of this educational too.
Zafi Mandali, Teacher of English, Director of studies, author, presenter, active in the educational field for many decades with an on going passion for learning.
Sunday June 28th, 2020 17:00 - 19:30
Emergency Remote Instruction for ELT
What a lot of instructors and institutions are going through now is characterized as emergency remote instruction (ERI). How different is that from online or distance learning? This session will look into practical solutions to tackle ERI.
Georgios Vlasios Kormpas is the TLDC Director at Al Yamamah University and chair of TESOL ANPC, served in TESOL Greece Boards in the past.
Making It "The Best of Times…" Teaching YLs Stories Online.
Feeling overwhelmed and need ideas to enhance your online lessons? Dare to make it "the best of times"…by retelling stories online and involving your students creatively. This webinar will focus on capturing students' attention, develop their critical thinking, topical, and intercultural knowledge by designing storytelling activities based on literature. 
Christina Konstantakelis is an EFL teacher and is currently studying for an MA in TESOL at Deree – The American College of Greece.
English Spelling – How Words Work in English
This presentation will look closely at the linguistics of English words, and understand the ways in which etymology (word origins), morphology (meaning components), phonology (sounds) and orthography (spelling conventions) provide strong, multiple pathways into learning how to spell those words, but also learning the meanings of the words.
Misty Adoniou Associate Professor University of Canberra Principal Fellow University of Melbourne
Saturday June 20th, 2020 17:00 - 19:30
Saturday June 20 at 17:00
Kia Karavas & Katerina Kourkouli
Online Communities of Practice- Insights from the Field
This presentation focuses on the benefits of online Communities of Practice. Using as an example an online platform named 2gather developed by the NKUA in the context of a national in-service professional development project in Greece, and focusing on on four (4) online CoPs hosting fourty-nine (49) Greek EFL teachers as participants coordinated by four (4) Greek EFL Coordinators, this presentation will highlight the multiple advantages of CoPs as reported by teachers and the critical success factors (CSFs) that enhance in-depth discussions and reported effectiveness in online CoPs teacher development initiatives
Kia Karavas is Associate Professor at the Department of English Language and Literature of the NKUA with expertise in pre- and in-service teacher education
Katerina Kourkouli is an experienced primary school EFL teacher currently completing her PhD in online communities of practice.
Saturday June 20 at 18:00
Raising Awareness in the Language Classroom: Extravaganza or…….?
Raising awareness is about building a learning environment where students can be engaged to a more productive learning. During this talk participants will be encouraged to explore learning strategies, build awareness-raising activities into a mainstream language curriculum and create new challenges for language learners. Examples focus on raising awareness to promote refugee inclusion.
Efi Tzouri, EFL/ESL teacher, MA in Language Education for Refugees and Migrants. Keen on working with multicultural groups. Lifelong learner
Saturday June 20 at  19:00
Making the Most Out of Online Writing Activities
This presentation addresses teachers who might 1) use a learning management system, 2) have students who submit work by email, and 3) want to improve student output in online writing tasks. I'll discuss what to focus on in the instructions to get better written production from students.
Susan Stetson-Tiligadas, has a PhD in Education specializing in Instructional Design for Online Learning and teaches EAP and graduate classes at Deree.
Sunday June 21st, 2020 17:00 - 19:30
Online Teaching: The Toxic Influence of the Tech Expert.
During these times of externally imposed social distancing, online teaching has emerged as the only feasible alternative for educators. Admittedly, we were all unprepared. Teleconferencing platforms, online testing, learner assignments and assessment, etc., were definitely not staple components of our range of skills. Enter the Tech Expert. We surrendered unconditionally to this person's education, training and knowledge. Who is s/he? A condescending Tech Expert? A Tech Professional, or a Tech Professional Mentor? Who would we wish on this journey of discovery and revelation?


George Drivas, Director of Studies, Department of Foreign Languages, Doukas School
Fun Speaking and Writing Activities for Language Learners
Why do students get bored in class? One of the reasons is that the material being taught is not interesting and there's no interaction with the teacher. These fun activities are guaranteed to get your learners excited.
Irene Stroumpas Xantheas is a Primary School teacher from Melbourne, Australia. She has been teaching English in Greece for over 30 years.
Reenergising your Classroom
For teachers who want more enjoyment from their teaching and their teaching to be more effective. Let's change the energies and create an ideal environment for future success. The aim is giving the students the opportunity to recharge their batteries and return to their language learning with renewed vitality and enthusiasm.
Stefania Ballotto, Teacher Trainer, university lecturer, and researcher (M.A Applied Liguistics, Cambridge University), speaker international conferences , courses and workshops worldwide, Pilgrims , Canterbury.UK , University of Udine, Italy
Saturday June 13th, 2020 16:00 - 19:30
Saturday June 13 at  16:00
Teaching SpLDs Learners-Practical Ways of Building Self-Esteem
As more students are being identified as having dyslexia and other SpLDs, such as dyspraxia, ADD and Asperger's Syndrome (which very often co-occur), teachers need to be aware of the challenges that these students are facing and how they can help them succeed in learning and in developing their self-esteem.
Anastasia Metallinou (BA Hons, MEd) EFL teacher and Dyslexia (SpLDs) specialist. Co-author of English Sounds Fun.
Saturday June 13 at 17:00
As we are all dealing with a new and unusual situation, we now find ourselves forced to stretch out of our comfort zones. This webinar will look at some of the areas we are now stretching into as well as some of the possibilities available to us at the moment.
Marjorie Rosenberg is an active adult educator, teacher trainer, and author in Graz, Austria. She was IATEFL President from 2015-2017.
Saturday June 13 at  18:00
How to facilitate a student-created class newspaper. With the teacher's guidance, students create a timetable, type of articles to be included, decide who will write and edit the articles as well as any illustrations needed, and finally the preparation of the newspaper using Word.
Joanne Stournara (now retired) taught EFL, worked as an ELT materials writer and editor, and as a translator and editor of academic papers and books. She is now a volunteer at ARCHELON and a continued supporter of TESOL Greece.
Saturday June 13 at  19:00
A Q/A presentation on how educators can claim their educational-and not only- virtue(s) during these challenging times. Let this corona virus era be the starting line of really knowing how to manifest our inner strength according to our knowledge and character.
Vasiliki Mandalou, Philosophy and Language teacher & writer. Motivational trainer and speaker. MSc : Special needs-Mental health . Specialized in people under Autism spectrum.
Sunday June 7th, 2020 17:00 - 19:30
Protecting Your Health and Projecting Your Personality
How can we stay connected and even build a better relationship with our students, their parents, colleagues and the school during this challenging period? And why should we? This low-tech talk will be about things you can do today to make sure you're not forgotten tomorrow.
Michael Robbs, Teacher, Trainer, Coach
Collaborative Learning Experiences & Student Voice in the Digital Classroom
As we transition to digital teaching and learning, how can we ensure that our students actively co-create learning experiences and are meaningfully engaged in the learning process? This session aims to present tools and strategies which will allow us to promote teamwork and foster student voice in our digital classrooms.


Maria Theologidou, EFL teacher, teacher trainer, translator, oral examiner, former Vice Chair of TESOL Macedonia – Thrace, Northern Greece. Blogs at: https://mariatheologidou.com/
Moving online in response to Covid-19 has presented most educators with both opportunities and daunting challenges. What have we learnt from this experience and where are we heading? Informed by digital learning pedagogies, this session will explore practical, realistic and sustainable solutions for the way forward.


Sophia Mavridi, Digital Learning Specialist & EAP Lecturer (De Montfort University), Doctoral Researcher (Lancaster University), Masters in Educational Technology & TESOL (University of Manchester)
Saturday June 6th, 2020 17:00 - 19:30
Saturday June 6 at  17:00
Self and Peer Assessment During Speaking Tasks
This presentation will explore ways teachers can get their students to engage in self and peer- assessment during speaking sessions. It will look at when, how, and why teachers should look at getting students to be more active regarding their own performance and that of their peers. There will be examples of different activities that can be used to encourage self and peer assessment. The session will focus more on sessions connected to exam/ assessment preparation. 
Joanna Malefaki is an Associate Lecturer at the University of York. She has been teaching for more than 20 years in various contexts both in Greece and the UK (GE, BE, EAP). She holds a M.Ed in TESOL and a Cambridge Delta. She also has an educational blog www.myeltrambles.com
Saturday June 6 at  18:00
Yellow Submarines and Paradise: Unlocking the Musicality of English
The need to communicate on an international level has never been more urgent. Understanding oral English is critical to this communication. This webinar will explore how we can raise awareness of specific elements of pronunciation so that our learners gain confidence in understanding oral English.


Lia Kalianos (DELTA, MA) is an English for Professional Purposes Trainer. She helps adult professionals communicate more confidently in English.
Saturday June 6 at  19:00
Engaging Children in Virtual Time
As the coronavirus crisis unfolds, many of us are on a fast track to upskill ourselves in how we can work most effectively with children online. In this session, I'd like to share principles and practical ideas for activities and games that will help keep your pupils engaged and learning.


Carol Read is a trainer, award-winning author and former President of IATEFL. To find out more about Carol, visit www.carolread.com
Saturday May 30th, 2020 17:00 - 19:30
In the Frontline of Online Teaching
Now that the 'battle' of education has, necessarily, moved online, many teachers feel like soldiers sent to an unknown front. The speaker will share experiences and give tips from the perspective of the teacher who went to 'the online front' and came back a survivor.
George Kokolas works as academic director and teacher trainer for 20 years now. He is also a  certified Advanced @Neurolanguagecoach.
Maria Makra & Penny Masoura
Reflective Thinking and Writing: 'Why don't we give it a try?'
In this webinar, participants will be asked to assume the role of students thinking and reflecting on the world around them, their experiences and actions so that they will be helped to develop their writing skills. This practical-oriented webinar will combine theory and practice with an aim to debunk reflection.


Ms. Maria Makra, Head of English Department – Metropolitan College (Piraeus Campus)
Dr. Penny Masoura , Deputy Director Academic – Metropolitan College (Piraeus Campus).
Saturday May 30 at  19:00
The Legacy of Covid-19 for the Greek Education System
The extended lockdown in Greece has brought about unprecedented changes within the formal education system in Greece. What developments are we to expect in the year(s) to come? We may be short of answers right now, yet the emerging questions can be a good start to stir long-awaited change.
Agapi Dendaki, EFL teacher in the Greek public sector, special educator and teacher trainer.
Saturday May 23rd, 2020 17:00 - 19:30
Saturday May 23 at  17:00
"Quick and Dirty" Tips to Fight the Miscommunication Virus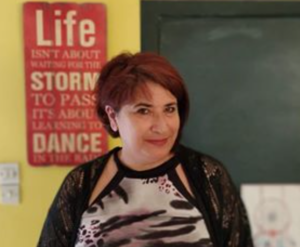 "Between what is said and not meant, and what is meant and not said, most of love is lost." How should we communicate with our loved ones during these times of heightened sensitivity? Can friction and misunderstandings be avoided? It's easier than you think! Join us and find out how!
Stella Flora, Teacher, Trainer, Life Coach
Saturday May 23 at  18:00
Young Learners: Icing Language Learning with Educandy
Is digital language teaching an uncharted territory? Are you looking for an engaging tool to offer ample and controlled practice on language? Join this session to review the key principles of teaching young learners in the digital era and become familiar with an online tool that can engage, motivate and enable young learners to practice language in a fun and playful way. 
Theodore Lalos is a TKT (Modules 1-3, KAL, CLIL), CELTA, Diploma in Teacher Training, Diploma in TESOL holder. He is an EFL teacher, a Teacher Educator (DES & The Study Rooms), an Escape the Classroom Trainer & Writer, a Conference Speaker, a TESOL Greece Member at Large and a Person-centred Counselling trainee.
Saturday May 23 at  19:00
Herbert Puchta & Jeremy Harmer
Root and Branch: How Students Own Their Own English Stories
Stories expose and accentuate the many meanings of life; they tell us who we are and crucially who we could also be. Linguistic and emotional development happens when students have English-language 'ownership' of their own stories. This is done not just by re-telling, but by interacting with stories and harvesting their language and content. We will show how.
Sunday May 24th, 2020 17:00 - 19:30
Reinventing EFL Students' Relationship with Vocabulary.
Would you ever teach your EFL students words like nomophobia, youthquake, staycation or locavore? This webinar attempts to illustrate how we can redefine our students' relationship with vocabulary using specific activities which can enhance their knowledge and promote their creativity and collaboration. 
Vasiliki Lismani, B. Ed., MA in Special Education, CELTA / EFL Teacher
This pdf has some extra information that are useful for the Webinar. Please, feel free to browse through it or to download it.
Lessons Learned: Revisiting Face-to-Face Teaching and Learning
How has our teaching repertoire been expanded as a result of Covid-19? Join me in this short presentation to discuss ways in which our face-to-face lessons can be improved as a result of the things we have learned/are learning from emergency online teaching.


Angelos Bollas is a teaching fellow of EAP at University College Dublin and a freelance teacher trainer.
This webinar aims at sharing resources, strategies and techniques for a sustainable extensive reading program for EFL/ESL learners in online or blended learning contexts.
Caterina Skiniotou, Curriculum design, Teacher Education Specialist  sites.google.com/view/caterinaskiniotou
Saturday May 16th, 2020 17:00 - 19:30
Saturday May 16 at  17:00
ESOL Teacher Roles and Learners' Needs in the 21st Century
Learners' needs are rapidly changing in the 21st century. ESOL teachers' roles must also change. I will present the four basic skills that every 21st-century citizen must have, according to UNESCO, and argue that all of them can (and should) be targeted in the ESOL classroom.
Nicos Sifakis is professor of English for specific purposes and director of the M.Ed. in TESOL Programme of the Hellenic Open University. 
Saturday May 16 at  18:00
Engaging Students to Make Writing More Enjoyable 
Writing can be an intimidating task, especially when faced with exams. Therefore, the purpose of this webinar is to present a more visual and student-engaging approach to writing through relevant activities so as to fully utilize the students' cognitive abilities and make them less unmotivated and more confident.
Panagiota Frytzala, ESP/EAP Tutor, Athens Metropolitan College, free-lance translator and teacher trainer in tertiary education
Saturday May 16 at  19:00
Everybody Thinks They Can't Before They Can
At a time when social distancing is the new norm and schools are closed worldwide with an uncertain reopening date, leaving students confined to their homes, ELT has been thrown in the deep end of online learning. But what are the benefits and drawbacks of online learning for ELT?
Jenny Dooley, President of Express Publishing. M.Ed holder, teacher,  teacher trainer, ELT author, certified Neurolanguage Coach
Sunday May 10th, 2020 17:00 - 19:30
Six Impossible Things Before Breakfast
Well, not impossible but hopefully challenging and engaging. In this webinar we'll look at creating some short activities that require little or no materials and which can be used either on line or in the classroom ( when we return! ) as warmers or coolers.
Roger House has been involved in ELT for over thirty years as a teacher, trainer and author.
Online Reading Activities
In this online event, teachers will be introduced to pre, during and post-reading activities and how to apply them online. For example, skimming and scanning activities, creating a story's outline and predicting what it's about from its title .Composing a song related to the text and making a puzzle game.
Eman is a CELTA certified teacher, and an online MOOC facilitator at George Mason University. She works at the AUC.
Helping EFL Students Develop their Receptive Skills Outside the Classroom
Teachers can certainly help their EFL students further develop their receptive skills outside the classroom. How and what kind of tasks can they set? A few practical ideas along with the rationale underlying the suggested tasks. 
Paul Bouniol, EFL/ESL teacher for over 35 years, Trainer, LanguageCert Academic Consultant
Saturday May 9th, 2020 17:00 - 19:30
Daring to Exam Train Despite the Virus.
Despite the quarantine, students taking exams this year(?) are entitled to the same quality training. This session presents a SWOT analysis of how face-to-face exam training can be modified to suit a digital environment. It takes a critical look at the affective and cognitive factors involved and examines the challenges and opportunities presented. 
Maria-Araxi Sachpazian , Teacher & Teacher Trainer,  Managing Director Input of Education, Part-Time Lecturer CITY College, the International Faculty of the University of Sheffield
Mirror Mirror On The Screen, How Can Teachers Change Routine 
Welcome to the new 'normal'… :  teachers ' meeting' their students in virtual rooms only, sitting for hours  in front of a computer screen! It is not a fairy tale! It is the harsh ( some people say) but challenging reality we all have to face the last few weeks . A reality that has it all!!! 1.  A magic mirror known as the computer screen 2. The poisoned apple in the form of that application you saw and seems great for the kids 3. An Evil Queen or simply those who do not trust the effectiveness of virtual lessons and 4. Seven Dwarfs : The seven steps we need to take in order to turn virtual teaching   into an enjoyable experience for all. Join me to find them out.


Please join the Mirror Mirror on the Screen Padlet before Chryssanthe's session
Just click here for the link or use the QRCODE  provided.
Then answer the questions by pressing the comment box under each one of them.
You will need 10 minutes to complete, 
Thank you once more for your help!
Ms. Chryssanthe Sotiriou has 25 years of teaching experience, working as an EFL teacher at Doukas School in Athens, holding the position of Language Coordinator in High School. She has given lectures in seminars and conferences for teaching and the use of technology to teachers of primary and secondary education. She has created digital content for Photodentro in "Digital School" program (Greek Ministry of Education). She has also taken part in the European Program 'School on the Cloud' supporting cloud-based education 
Humour in Language Learning
Humour in the classroom is a serious business! Research confirms its importance in effective learning and in teacher-student relationships. The real world confirms the vital role that humour plays in our personal well-being and 'collective health'. This session reminds us of why humour is important and not just an optional extra –  and shares a bunch of nice, easy techniques for integrating humour into the teaching of grammar, vocabulary, pronunciation and effective communication.
Dr. Luke Prodromou (Bristol, Birmingham, Leeds and Nottingham Universities) is a teacher, trainer, author, researcher and actor. 
Saturday May 2nd, 2020 17:00 - 19:30
Translanguaging: Practical Strategies
In this short presentation we will look at three clear TBL cycles that integrate translanguaging. The objective is to share practical ways in which the use of Greek can enhance our students' experiences in learning English. 
Eowyn Crisfield is a Senior Lecturer and consultant, specialising in language teaching and learning. 
How to Draft Online Practice Tests for Exam Classes.
The closure of schools has made teaching challenging and one problem teachers face is dealing with exam classes. This workshop will give hands on examples on how to draft online practice tests using google forms which also can save teachers a lot of time on marking. 
Viewer participation required.
Please fill in this form before Georgios' session tomorrow:
https://forms.gle/VQhSmANGkF3Z3Aj28
For best results please use Chrome as a browser and a desktop or a laptop.
It will take you about 10 minutes
Thank you. 
Georgios Chatzis, Karayanni – Chatzi Schools of English, Corinth. RSA dip, DTEFL, MA ELT University of Essex. Former TESOL Greece Chair.
'Darwin was right, eventually… '- Find Your Personal Teaching Online Style.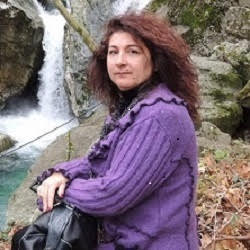 Keeping up with the times has been today's challenge. Everything moves so fast that we can hardly follow all the changes. However, as teachers we take the dare; we overcome anything that gets in the way and stops us being where we are supposed to…in class with our students.
Adda Roumbou, ESL Teacher/School owner, BA English Language and Literature – Athens University, Greece Conducting research on Education – MPhil Bolton University, UK
Saturday April 25th, 2020 17:00 - 19:30
Saturday April 25 at  17:00
"Yes, No, Maybe So" Puppet Play in Online Lessons
Teaching English to young learners online presents specific challenges. 'Short and sweet' practice activities are required for the young ones to stay focused and ask for more. Movement, rhythm and rhyme in oral practice activities will provide learners with opportunities to speak and 'play' at being confident speakers of English.
Suzanne Antonaros, Foreign Language Instructor, Teacher Educator, EDUCATIONAL & TRAINING CONCEPTS
Please have on hand:
scrap paper or 3 post-its
3 markers (different colors)
3 paper clips or a stapler
Thanks!
Saturday April 25 at  18:00
Tales of Strays: Tell a Story to Inspire Change
Storytelling has a unique power, and a well-designed storytelling session can engage young learners, shape their attitudes and encourage them to take action. Based on the picture book series "Tales of strays", I will demonstrate how storytelling can make the world better for all beings, but also help young learners improve their English and develop a range of 21st century skills.
Margarita Kosior, educator, teacher trainer, conference presenter, materials writer, storyteller and children's author
Saturday April 25 at  19:00
Learner Voices: The "Ears Peeled Project" Goes Online
The "Ears Peeled Project" was co-designed with adolescent learner groups, aiming at overcoming our "non-native" fears while practicing listening and speaking skills. In this presentation, we will discuss the collaborative design process of the online project and also explore useful tools and good practices.
Christina Chorianopoulou is an English & Greek language educator, blogger, #TeacherHub (Reflective Practice Group) Moderator and former TESOL Greece chair.
Important Note to All TESOL Greece Members
To Access the Webinars:
First, login to the TESOL Greece website members' area and then go to the

Daring… the Virus

event page and follow the on-screen instructions.
You can join either via the Zoom App or if you do not have it installed in your computer you can join via your browser. (We recommend using Chrome)
Enter your Full Name

Finally, Join with Computer Audio.
If you need further information about accessing the members' area please click here
If you are a TG member and you have problems logging in the members' area please visit this page first.
If  you get this message: